Dr. David A Kolins, D.V.M.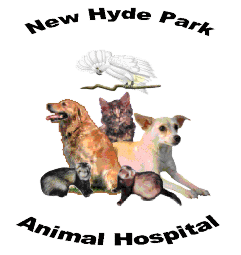 HOURS
Tues.
11-7
Wed.
11-7
Thurs.
9-3:45
Fri.
9-5
Sat.
10-4
The hours above are only for Dr. Kolins.
The New Hyde Park Animal Hospital is opened 7 days a week.
This is the vet that saved Izzy's life.
Unlike most of the vets in my area, Dr. Kolins does adrenal surgery and is wonderful with ferrets.
Return to Vet List